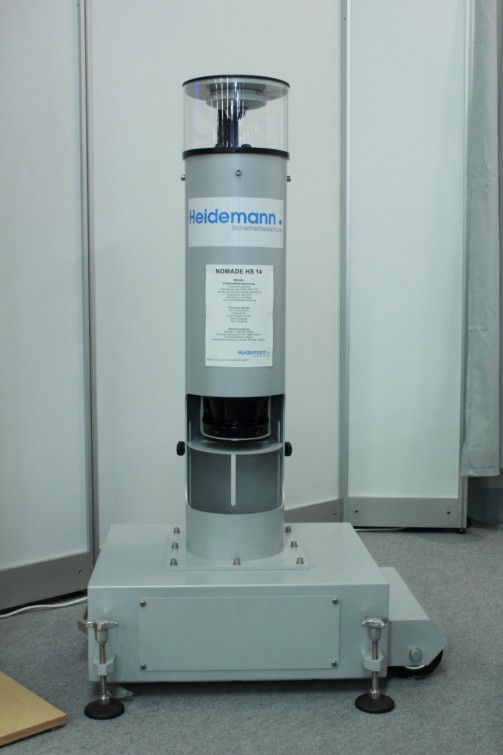 As I told you before, I have visited the exhibition "Perimeter Protection 2014"  and myself intensively informed about the topic "virtual perimeter security".
At the booth of Heidemann Sicherheitselektronik I got Information and explaination about the mobile version of perimeter protection.
The system combines video technology with the environmental influences virtually insensitive laser technology in one unit. This mobile system can be operated independently of a local power supply with battery cells.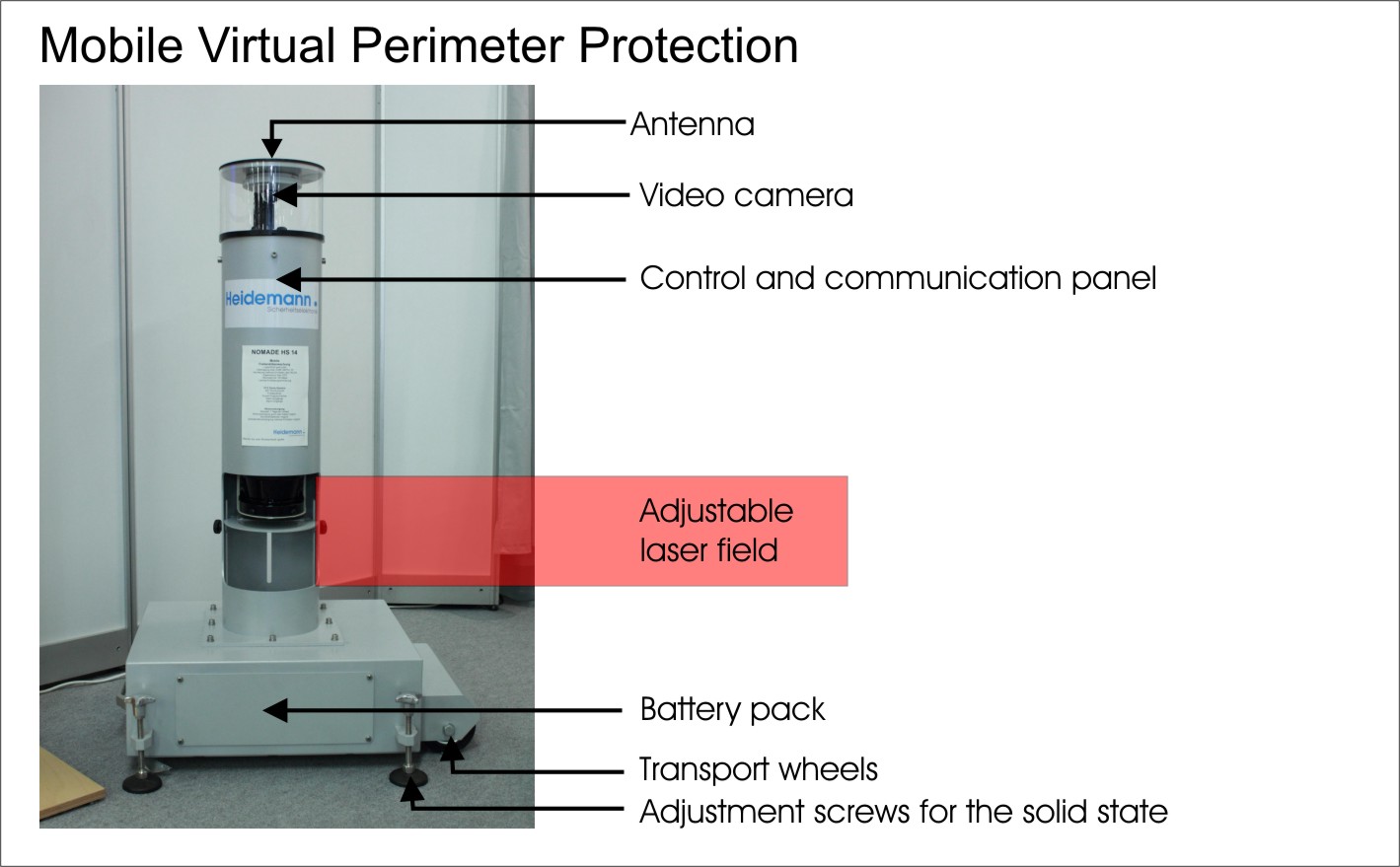 The operating time of the system is variable by appropriate selection of battery cells. Whether the object has to be secured only for two days or for a long time – depending on the requirements appropriate batteries can be used  for adequate capacity.
The alarm messages or Perimeter injuries can be forwarded on different paths to the appropriate location (eg. security control center, police ….).
Mobile radio transmission
Cable transmission
Pure radio transmission
Due to the number of prospects who have obtained information about this technique from the company Heidemann, there were interesting discussions about possible applications for these mobile outdoor protection system.
There were discussions about following applications::
Building Site Fencing (Protection of construction equipment against theft, vandalism, etc.)
Application in nuclear power plant (Protection of spent uranium, etc.)
Mobile security of aircraft (eg President airplane for temporary protection during state visits).

Airport
For Events to protect the equipment (Instruments, etc.)
Savings of security staff
Permanently installed protection systems in combination with video and laser scanners can be used in perimeter areas as well as in-house systems.
Applications:
Protection

of roof windows

Protection against climbing over fences
Protection of art treasures in museums
etc.
This is a technology which is versatile. But in projects these systems should be checked if they correspond with the required performance. – -> Not everywhere, this technique is easily applicable!
Examples:

Under very unfavorable topography (hills, ditches, etc.)

Extreme environmental conditions

(very

heavy fog

, etc.)
More information at following link: