While my research for my visit the security fair "Perimeter Protection 2014" in Nuremberg, I got attention to an interesting application of the product
"Virtual perimeter security"
This is mobile perimeter surveillance which used laser detector and optional video equipment. This technology can be used everywhere where its important to secure objects, for a certain time. Mostly in the area of ​​open land protection:
In the military field as aircraft and vehicle protection or for the protection of mobile ammunition depots
construction site protection for the construction site machines
For transport companies as container security
For companies with material storage on the premises as material protection
etc.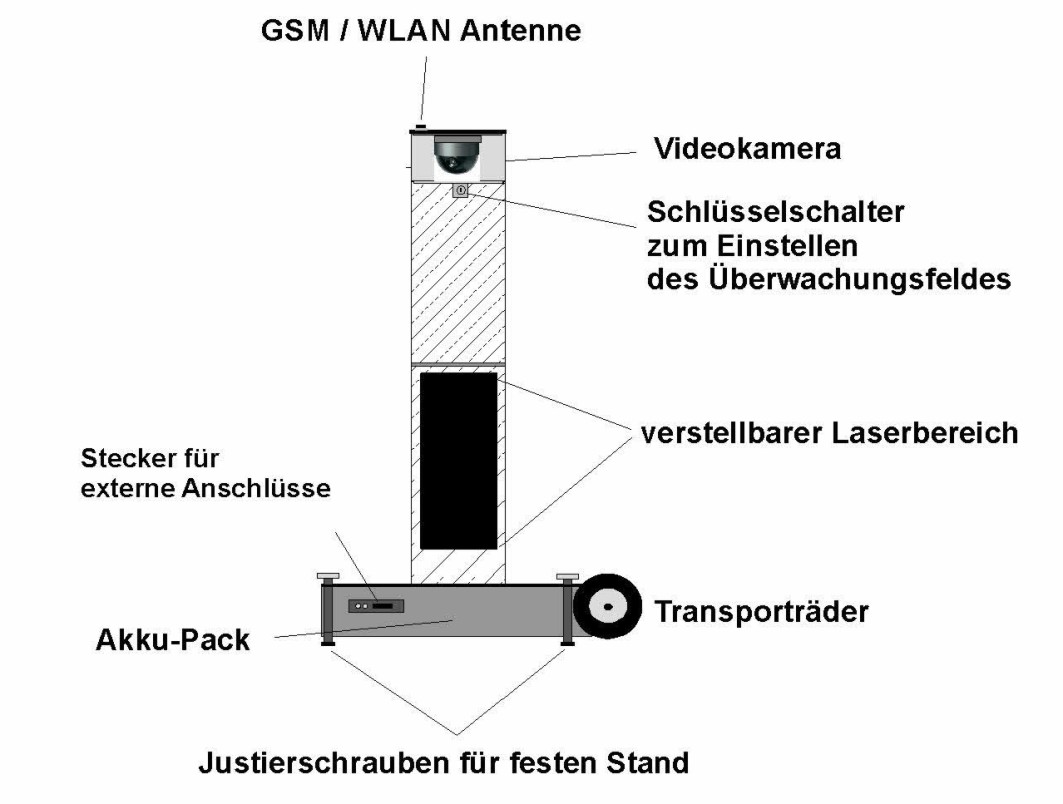 In the adjacent figure, you can see one of several different versions of the mobile field monitoring. The execution of this monitoring technique (fixed or mobile installation) gurndsätzlich depends on the user's requirements.
You can find this technique is on the stand of the company Heidemann Sicherheitselekrtonik (Hall 12 Booth 201 b)
See my latest article about this technology: Mobile virtual perimeter protection
More information about virtual perimeter security can be found via the following link: